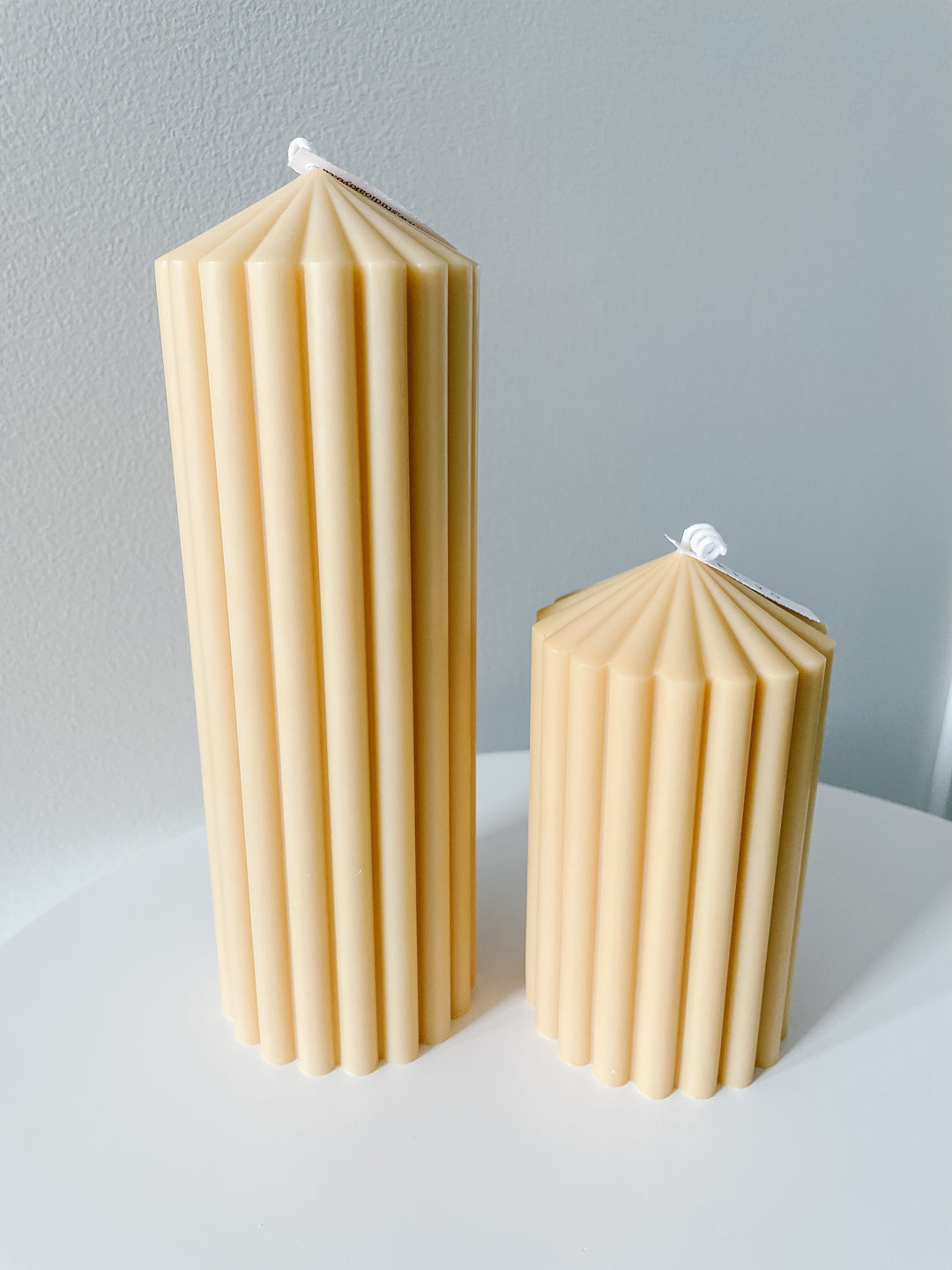 Ribbed Pillar Candle
---
Our aesthetic candles make both a unique piece of decor while offering a safe and clean burn. All of our decorative candles are individually hand poured in Canada using only 100% natural soy wax and lead-free/zinc-free natural cotton wicks.
Product Details
Available in two sizes: S- 7cmx7cmx 14cm and L- 7cmx7cmx21cm
Colour - Latte
Weight: 350g
Burn time: S - 70 hours, L - 120 hours
Natural, Vegan, Non-Toxic & Sustainable
Handcrafted in Alberta, Canada
As our candles are hand-poured, slight imperfections and colour variations may appear by nature. They may also come with small white marks known as 'frosting', which is a natural occurrence with soy wax. Size, weight & burn time are approximate.