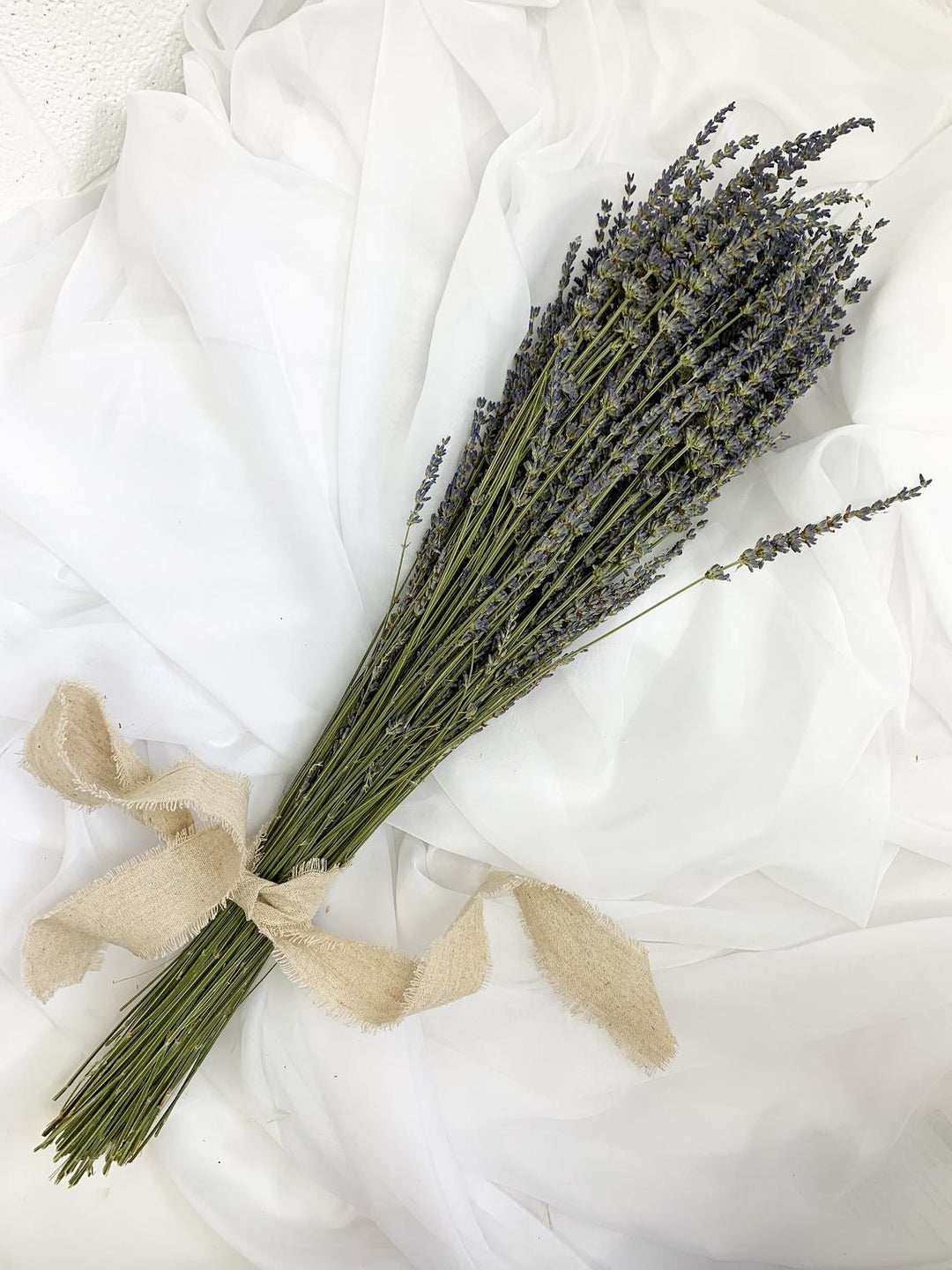 Dried Lavender
---
We wish you could smell this lavender because they are amazing! Aside from the health benefits of lavender, It is also beautiful to display on your office desk or hang it in the shower to inhale all the good benefits.
Talk about beauty and function!

Overall Height: 16 inches
The product is only available for pickup & delivery in Whitehorse.

Care Instructions:

All items are extremely fragile and must be handled with care when unwrapping from the packaging
Store in a dry location away from direct sunlight.

PLEASE NOTE: Due to the delicate nature of our lavender, we can not accept returns or exchanges.