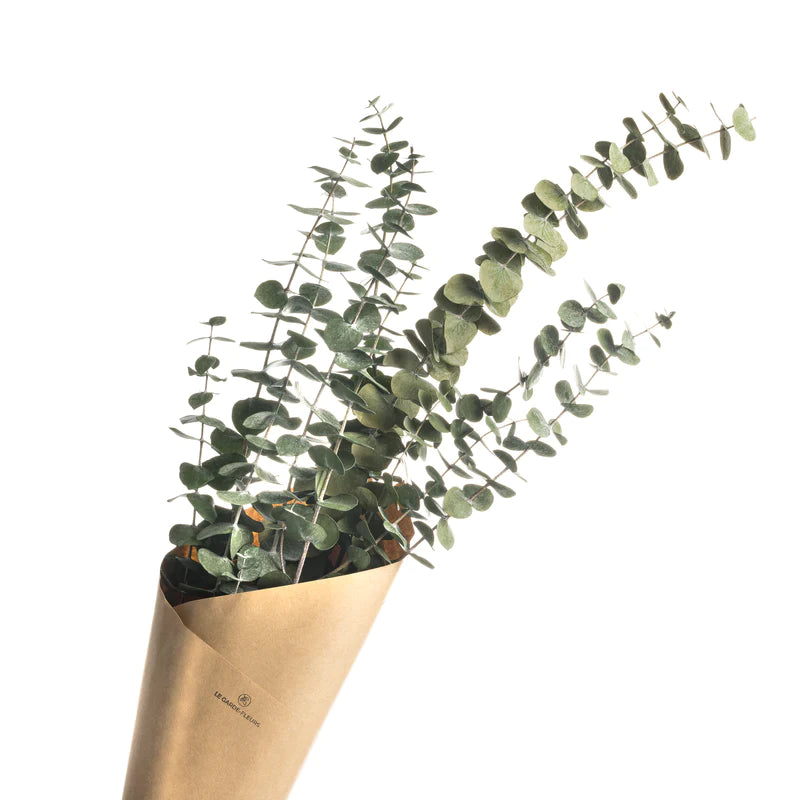 Dried Eucalyptus
---
A real treat for the eyes and for the respiratory system, our 90g dried eucalyptus bouquets are just as beautiful in a vase as they are hung in the shower — the hot water vapour releasing its therapeutic properties. Have a present to offer? Add a branch to your packaging to kick it up a notch!
Sourced in California, our 24-inch eucalyptus stems are dried and preserved to ensure a long life. The bouquets are then hand-prepared and packaged in Canada with love.
For optimal dispersion, it is recommended to use the bouquet in the shower for a maximum of 2 to 3 weeks before giving it a second life as a decoration.